Access to Care
Access to Care (ATC) works to understand, analyze and report on health system performance and access to quality care. The focus is on improving patient outcomes.
The program designs, implements and manages provincial information management/information technology tools and processes to support the Ministry of Health and Long-Term Care.
Goals
Improve the access, performance, quality and efficiency of care for the people of Ontario by collecting, measuring and managing surgical, diagnostic imaging, emergency room, and alternate level of care wait time data 
Support healthcare providers with data to help them monitor and manage patient wait lists and health system performance
Help the healthcare community improve patient wait times and make healthcare facilities more efficient through the use of information and technologies
Help healthcare facilities be more accountable for wait times by collecting, analyzing and reporting on clinical triage data
Key Initiatives
Surgery Wait Times and Efficiencies – measure, manage and publicly report on surgical wait times for almost 3,300 surgeons across 121 healthcare sites; help capture and report on data about surgical efficiency in 850 operating rooms across Ontario
Diagnostic Imaging Wait Times and Efficiencies – measure, manage and publicly report on magnetic resonance imaging (MRI) and computerized tomography (CT) wait times and efficiencies for 107 healthcare sites
Emergency Room Information – use the National Ambulatory Care Reporting System (NACRS) to measure, manage and publicly report on emergency room performance at 126 sites
Alternate Level of Care Information – measure, manage and report on patients occupying a hospital bed who do not need the intensity of resources or services provided in that care setting, across 186 healthcare sites
Electronic Canadian Triage & Acuity Scale (eCTAS) – improve patient safety and quality of care by creating an electronic decision support tool to standardize the way the scale is used
Feature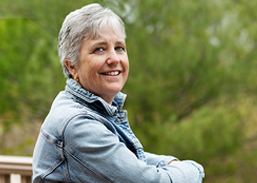 Access to Care Plan 2019–2023
Learn about how we will continue to work together with our partners to improve the access, performance, quality and efficiency of health services.