Nurses improve patient care through system planning
Apr 30, 2019
May 6 to 12 is National Nurses Week, an opportunity to recognize nurses for their many contributions to the well-being of Canadians. To mark the occasion, we profile three nurses who have chosen to focus their efforts to improve patient care by working at the system level at CCO.
Rebecca Harvey: Insights and empathy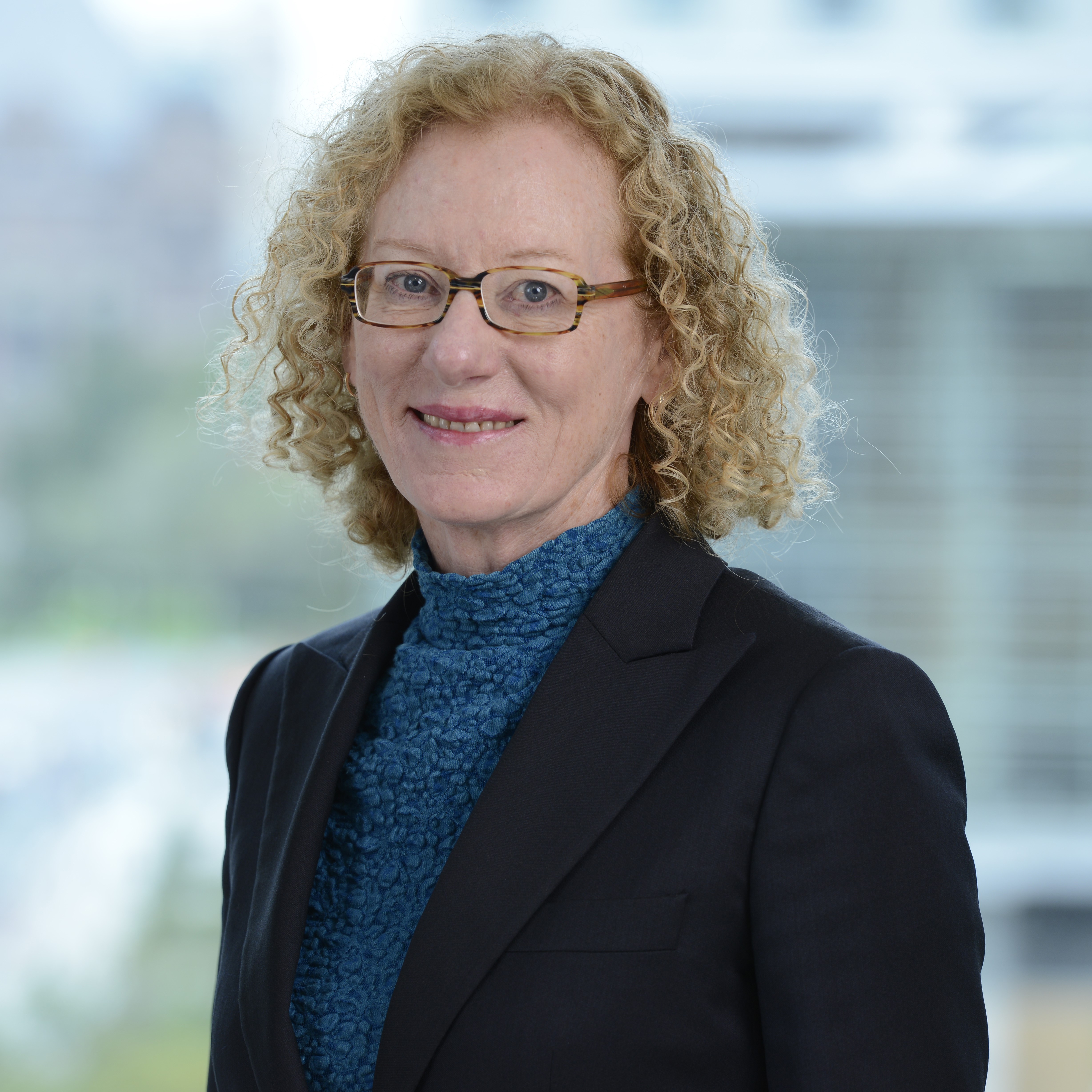 As Vice-President of the Ontario Renal Network, Rebecca Harvey applies her dual background in clinical care and business administration to advocate for quality improvements that serve both patients and the healthcare system.
Rebecca began her career as a registered nurse, practicing in cardiovascular intensive care, surgery, home care and mental health and addictions. A move from Toronto to Victoria in 1995 opened the door to an opportunity with the British Columbia Ministry of Health where she worked with physician leaders to improve surgical wait times across the province.
"Having clinical experience gave me credibility as I worked with practitioners to implement change and improve quality. They knew I wasn't asking them to do anything I hadn't done myself," she says.
She joined the Ontario Renal Network in 2012. Here, the insights and empathy she gained while providing direct patient care have driven her commitment to developing a person-centred approach to system planning.
Under Rebecca's leadership, the Ontario Renal Network has made significant strides in improving care for people living with chronic kidney disease, particularly with regard to improving their access to care closer to home and navigation of the kidney care system.
"The nursing instinct always stays with you. You never lose your patient focus," she says.
Chris Mulford: Real-life expertise
If you want to improve efficiency in operating rooms, who better to ask than someone who has extensive first-hand experience in those very rooms?
Chris Mulford practiced as a peri-operative registered nurse for more than nine years before joining Access to Care in 2012. Working in the Surgical Efficiency Targets Program, he was able to apply his operating room expertise to assess how to measure performance and efficiency in a meaningful way.
"It would be very difficult to understand how the efficiency data should be collected and interpreted if you don't have a real-life understanding of how patients flow through the operating room," he says.
Nursing was not a popular choice for a man in 2003, but Chris was motivated to pursue the profession by his mother's poor health when he was a child. "I couldn't help her, but maybe I could help others," he says.
In that spirit, he now appreciates the opportunity to make an impact at the system level.
"Our work not only supports CCO's vision of working together to build the best health systems in the world but also encompasses our core value of partnerships," he says.
Elaine Meertens: Making a positive impact
As the clinical manager of a pediatric intensive care unit for five years, Elaine says her job was to support those involved in providing care to patients and ensure they could deliver the best possible outcomes. 
She sees her current role as the director of Clinical Programs – Diagnosis and Treatment at Cancer Care Ontario in much the same light. "My job is to understand the issues and challenges in improving diagnostic and treatment programs in Ontario and help my team and our partners work together to come up with solutions."
Whether working on the front lines or at the system level, Elaine says that one of the key success factors to implementing quality improvement is to get buy-in from all parties and develop partnerships or communities of practice that can offer support. Her nursing experience provides insights that allow her to ask deeper questions and understand issues from a variety of perspectives.
Elaine joined Cancer Care Ontario as a manager in 2007. The following year, she started working towards her Master of Health Administration at University of Toronto on a part-time basis. "It was a terrific opportunity to apply my work experience to my academic endeavours and vice versa, she says.
"I went into nursing because I wanted to help people. It's the same reason I work at CCO," she says. "At the end of the day, it's about making a positive impact."
---
Questions about this blog post? Email us at publicaffairs@cancercare.on.ca