Navigation
Chronic Disease Prevention Strategy
2020–2023
This is our second strategy for chronic disease prevention, and the first to incorporate all areas of work at Ontario Health. It builds on the accomplishments of the first strategy, which spanned 2015 to 2020.
The Chronic Disease Prevention Strategy 2020 to 2023 was developed in collaboration with our partners. It considers both provincial and regional initiatives, and harnesses our collective expertise to guide our work to prevent chronic disease and improve population health.
Improving population health is a core component of the quadruple aim framework, which depicts our approach to improving healthcare.[

*

]
To advance chronic disease prevention, we will need to tackle the difficult situations facing our prevention and health care systems, such as ongoing systemic inequities and the challenges posed by COVID-19. This strategy outlines concrete strategic objectives and actions to support these efforts.
This strategy reflects our formative stages and captures the ongoing initiatives being led across the organization. The work done over the next 3 years will set the stage for Ontario Health to realize further progress in chronic disease prevention, and ensure the best outcomes for the people of Ontario.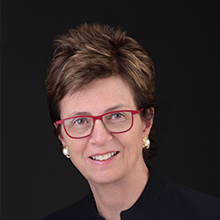 "Chronic disease prevention is the key to the sustainability of the health care system and creating a healthier future for everyone in Ontario. Continuing to work with our partners across the health system to champion chronic disease prevention will be critical to improving population health in Ontario."
Dr. Linda Rabeneck
Vice-President, Prevention and Cancer Control, Ontario Health (Cancer Care Ontario)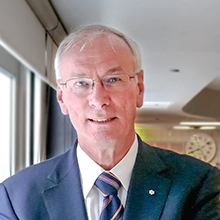 "Reducing the burden of chronic disease in Ontario requires leadership and a comprehensive approach. This strategy provides a plan for how Ontario Health will work with its partners to reduce new cases of major chronic diseases by minimizing exposure to modifiable risk factors, by helping to address emerging issues facing our prevention system, by supporting healthy public-policy, and by fostering healthy environments and healthy lifestyles."
Dr. Andrew Pipe
Chair, Ontario Health (Cancer Care Ontario) Prevention Advisory Committee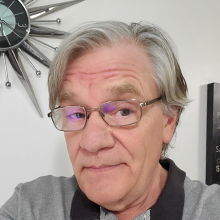 "As a cancer patient, I needed to find a way to learn to make healthier lifestyle choices and I found a path to wellness through Ontario Health's prevention programs. Managing my mental and emotional states was just as important as managing my physical self. By working with my health care team, I've learned that I can make the right choices. The key is that I did not do it alone."
Randall Conrod
Patient and Family Advisor
"Chronic disease prevention is the key to the sustainability of the health care system and creating a healthier future for everyone in Ontario. Continuing to work with our partners across the health system to champion chronic disease prevention will be critical to improving population health in Ontario."

Dr. Linda Rabeneck
Vice-President, Prevention and Cancer Control, Ontario Health (Cancer Care Ontario)

"Reducing the burden of chronic disease in Ontario requires leadership and a comprehensive approach. This strategy provides a plan for how Ontario Health will work with its partners to reduce new cases of major chronic diseases by minimizing exposure to modifiable risk factors, by helping to address emerging issues facing our prevention system, by supporting healthy public-policy, and by fostering healthy environments and healthy lifestyles."

Dr. Andrew Pipe
Chair, Ontario Health (Cancer Care Ontario) Prevention Advisory Committee

"As a cancer patient, I needed to find a way to learn to make healthier lifestyle choices and I found a path to wellness through Ontario Health's prevention programs. Managing my mental and emotional states was just as important as managing my physical self. By working with my health care team, I've learned that I can make the right choices. The key is that I did not do it alone."

Randall Conrod
Patient and Family Advisor