From every angle, communication is key
Jul 16, 2019
As a family physician and coroner, Natalie M. regularly sees the physical effects of cancer on the human body. But it wasn't until she was diagnosed with lobular breast cancer in 2015 that she truly understood the disease's psychological impact. As a patient, she rode an emotional rollercoaster of fear, guilt, anger and vulnerability.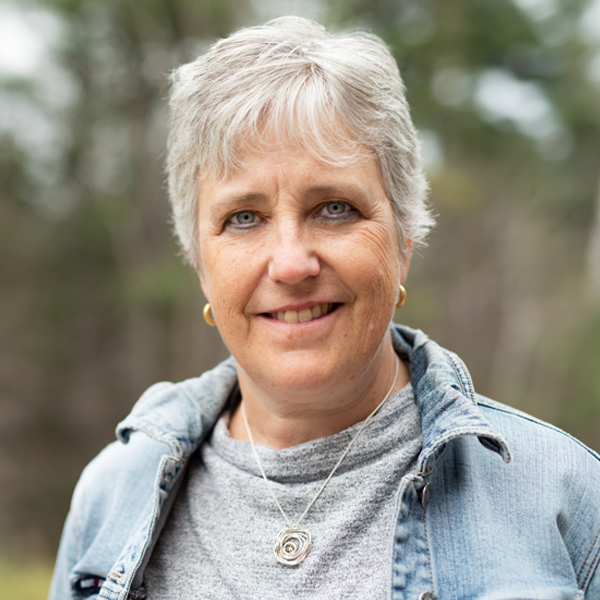 As Natalie went through repeated doctors' visits, three surgeries including ovarian removal, two biopsies, chemotherapy, radiation therapy, endocrine therapy and physiotherapy, she learned something else about the patient experience: Good communication is critical to good care.
"Patients need to know what's going on," she says. "They need consistent and understandable messages about who is part of their care team, the role of each healthcare professional, what their care plan involves and why."
Good communication among healthcare providers is equally important to the patient experience.
"Patients need to know that their healthcare team is actually working as a team and communicating with each other," she says. Natalie found it incredibly frustrating to be asked to repeat her medical history every time she had a test or met a new healthcare professional. "It creates a lot of anxiety, doubt and insecurities about our healthcare system at a time when we are putting our entire lives in its hands."
Despite these issues, Natalie had a positive overall experience with the cancer system. She began volunteering as a patient advisor with The Ottawa Hospital and Cancer Care Ontario because she wanted to ensure other Ontarians have the same quality of care.
"When I see patients from my family practice waiting for test results, surgery or follow-up care, the issue they face is often about coordination of process," she says. "It is so pivotal to our treatment to receive the right test at the right time."
Advocating for quality care
Natalie is particularly interested in advocating for improvements to the diagnostic phase of the cancer continuum. "I would like to see people receive their diagnostic results more quickly. I know that any news, even bad, is better than waiting and wondering."
In addition to her advocacy work, full-time family practice (which includes palliative care) and part-time work with the coroner's office, Natalie is the lead investigator on a study through the University of Ottawa about the benefits of swimming for women recovering from breast cancer. After her surgery, she discovered that swimming breast stroke helped relieve post-operative pain in her arm and chest wall.
This is just another way that Natalie is using her personal experience to improve the lives of other people with cancer. "I am hoping that being faced with a life-threatening illness has made me a better doctor and a better advocate for all patients," she says.
Natalie M. is a patient advisor who participated in consultations for the Access to Care Plan 2019 – 2023. The plan addresses many of the issues Natalie encountered, including the need to understand how timely access to healthcare services affects patients' experience of care and quality of life. Access to Care Plan 2019 – 2023 is a road map for how CCO, the Ministry of Health and Long-Term Care, health system partners and, in time, Ontario Health will work together to continue to improve the access, performance, quality and efficiency of health services.
---
Questions about this blog post? Email us at publicaffairs@cancercare.on.ca