Employee profile: Zeinab El-Masri serves up healthcare knowledge
Mar 20, 2018
Imagine you are planning a dinner party. Before you crack open the recipe books or buy groceries, you need to know how many guests are attending and who they are. Cooking a meal for four vegans looks very different than for 12 burger-loving kids.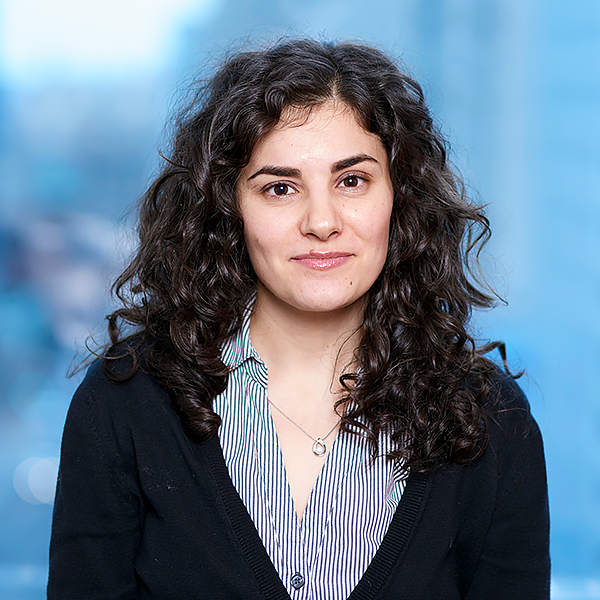 Zeinab El-Masri uses the dinner planning analogy to explain the importance of data.
"Every story starts with surveillance. You can't do anything until you know your population," says El-Masri, a senior specialist with CCO's Cancer Surveillance Program.
But it's not enough to just collect data, she says.
Surveillance information is at the foundation of evidence-based improvements to the healthcare system.
But, she says, it needs to be effectively disseminated and communicated for these benefits to be realized.
"Ultimately, my role is to work with others to translate the rich cancer data CCO has and share it with the right people, at the right time, in the right format, to ensure its uptake and use."
A perfect example of El-Masri's work with her team is the recently released Ontario Cancer Statistics 2018. It's the second in a series of comprehensive reports that describe the changing burden of cancer in Ontario. 
"It's very rewarding to know that I play a role in the collective effort of many to produce and translate information that can be used to improve cancer prevention and care," she says.
Interest in healthy living
El-Masri has long been interested in healthcare and health promotion. She was studying biomedical sciences at the University of Guelph and toying with the idea of medical school when a course in epidemiology piqued her interest and led her to complete her Master's degree in Public Health at the same university.
All through her studies, El-Masri worked as a ward clerk at Toronto General Hospital. This incredibly high-stress and enlightening job cemented her interest in preventing people from developing a chronic disease in the first place.
During her time at CCO, she has gained experience in a number of roles. "Each time I thought I needed to move on to grow, a great new opportunity with CCO came along," she says.
Practising what she preaches at work and in her free time, El-Masri also volunteers and strives to live a healthy lifestyle, which includes being active and eating healthy. It is not a coincidence that she uses a dinner analogy -- she enjoys cooking and considers herself a true foodie. (Her goal is to learn and put her own personal twist on her mother's Lebanese's dishes and desserts.)
"Food isn't just for sustenance. It's about health," she says. "I spend a lot of time and effort on the cooking process, including finding the right ingredients, to create the finished product."
Fortunately for her colleagues at CCO, she shares her love of food by often bringing home-baked goods to work. She confesses, however, that she has yet to discover a recipe for brownies that is both healthy and tasty.
- Zeinab El-Masri is the Senior Specialist, Knowledge Dissemination & Evaluation, with CCO's Surveillance & Cancer Registry.
---
Have a question about this blog? Email us at publicaffairs@cancercare.on.ca