Why volunteering with CCO is part of my clinical practice
Nov 21, 2018
CCO works with hundreds of volunteer clinicians, including physicians, nurses, radiation therapists, social workers and many more. They participate in working groups, committees and communities of practice to contribute valuable knowledge and insights to the work we do.
We sat down with clinical volunteer Maurene McQuestion, who has been collaborating with CCO since the early 2000s, to talk about her experiences.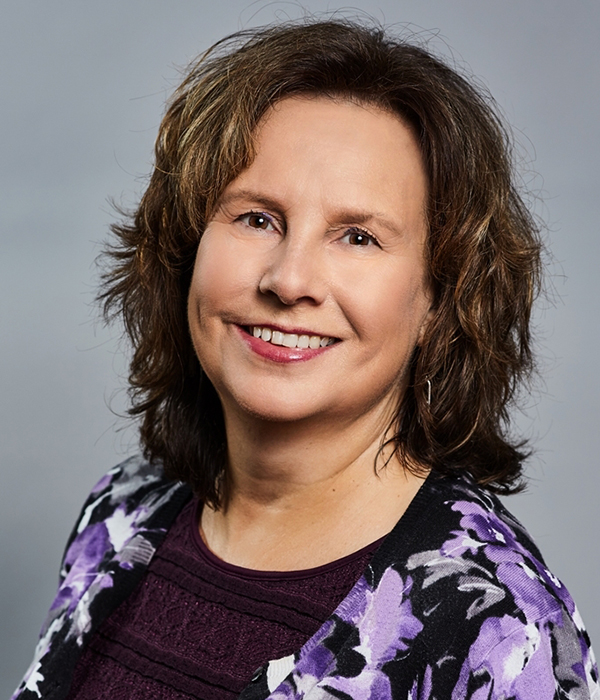 CCO: Can you tell us a little about your career?
Maurene: I started out at Mount Sinai Hospital as a nurse in medical oncology. After that, I worked at Toronto Western Hospital's department of anesthesia in the Acute Pain Service.
I've been at Princess Margaret Cancer Centre since 1995. At the beginning, I was an educator with the Patient Learning Centre and for staff education in systemic therapy, short-term care and hematology.
Later, I switched to the head and neck site group as an advanced practice nurse. Over the last five years, I've been the co-lead for the group's survivorship program.
Typically, I see patients post-treatment, but in some cases, I work with patients and their families throughout their care and treatment, including long-term follow-up.
CCO: What led you to volunteer at CCO?
Maurene: There was a need. Studies have shown that advanced practice nurses face barriers and need support while developing their careers.
From that insight, the Advanced Practice Nursing Community of Practice at Cancer Care Ontario identified the need for more mentorship. I joined the group when it was formed and was a co-lead for a couple of years.
Our initial goal was to connect advanced practice nurses across cancer centres and communities in Ontario. This work also led to the launch of the Mentorship Program through McMaster University. The program later expanded to include all categories of nursing and moved to the de Souza Institute.
CCO: That's an amazing accomplishment. Are you proud of your volunteer work?
Maurene: I find the word "volunteer" a bit strange. I never thought of myself as a volunteer. This is part of my professional practice and part of working at Princess Margaret. As an advanced practice nurse, there are multiple aspects to my work: clinical practice, research, education, scholarship and leadership.
This is part of the leadership domain. I value being able to make an impact on advanced practice nursing as a profession and improve patient care.
For example, recently I was part of the leadership group during the development of a nursing guideline. Our work was essential for filling the gaps in published evidence. The goal was to give recommendations to decision-makers about how to effectively use and implement advanced practice nursing across various settings.
CCO: How do you decide which opportunities to take on?
Maurene: Availability is a big factor. I think for a lot of us, it's hard to say no. Advanced practice nurses work hard, contribute significantly to the cancer care system and often put in long hours. So it's definitely a juggling act. Support from the workplace is also very important.
CCO: How do you search for new volunteer opportunities?
Maurene: I mostly hear about opportunities through my existing professional network. Information can come from my hospital, contacts in professional associations or colleagues in other centres.
CCO: New clinicians usually have a smaller network. Do you have any advice for them?
Maurene: Always look for opportunities to participate, like joining a community of practice or professional association. Seek out mentors and learn from them. New clinicians may not have a lot of experience, but they have ideas and shouldn't be shy about sharing them.
I also recommend that they learn about the overall healthcare system: what the Local Health Integration Networks (LHINs) do, what CCO does and so on. Understand the big picture.
CCO: If you had to summarize why volunteer clinicians are important, what would you say?
Maurene: CCO doesn't drive change alone. The voices of clinicians at hospitals and in the regions are needed at the table.
We need to think broadly and learn from each other. It's not just about what I'm doing in my practice or in my hospital. We need to think about how we can come together to create consistency and standardization to improve patient care as a whole.
Are you interested in working with CCO as a volunteer clinician?
Learn about the types of clinicial engagement available and browse current opportunities, or email clinician.engagement@cancercare.on.ca.
---
Question about this blog post? Email us at publicaffairs@cancercare.on.ca